Organization is essential in anything involving food. This includes professional kitchens, cafeterias, restaurants, and the home. In recent years, food organization has taken off as a popular trend with countless amounts of content inspiring millions to organize their food pantries and refrigerators. Clear acrylic bins are frequently seen used to organize food products and for good reason! They're durable, easy to maintain, and versatile. When they're made custom, they're even better!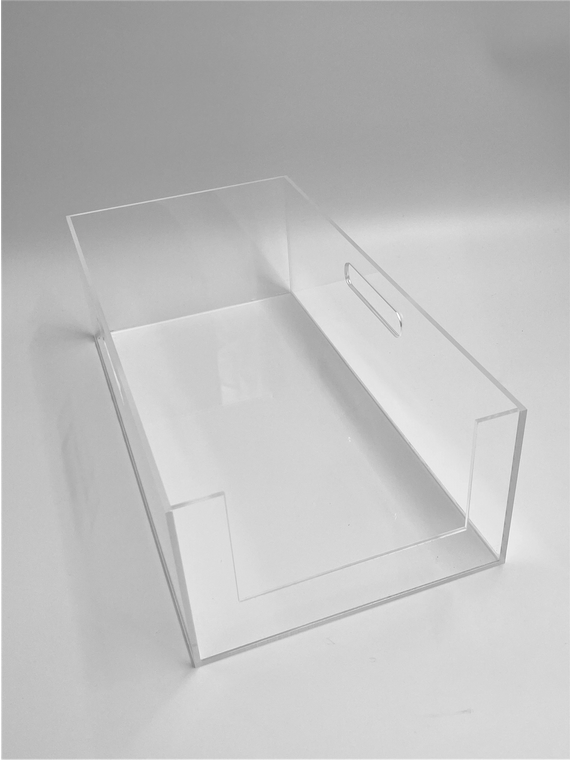 This design is intended for refrigerator use. The spacious laser cut opening makes access the food items inside. You can easily restock items and retrieve items as you need. The crystal clear acrylic material help you see which specific items you have and how much of it you have in stock. This features removes guest works and saves you time in moving the bin in order to have a better view of the products to count them.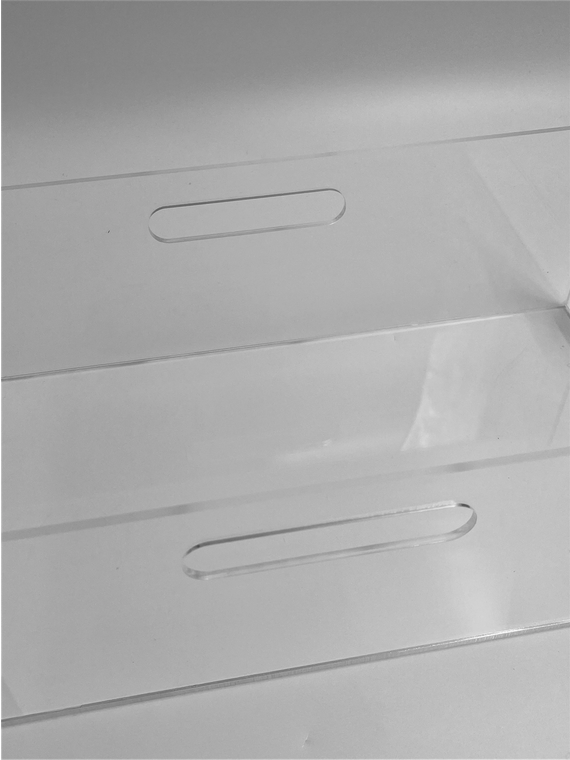 Handles are laser cut into the acrylic for a sleek, uniform appearance and convenience. The laser also dulls the edges to prevent any possible injuries. It also creates a beautiful glossy shine to matched the edges all around the product. Additionally the sleek design makes it easy to slide in and out of it's designated location. Combined with the laser cut handles, you have an incredibly convenient product to increase organization and efficiency.