One of the greatest perks of creating your own display is that you have free reign with the design! You can design your display with as many compartments, shelves and dividers as you need. You be as detailed as you want, this is your unique product!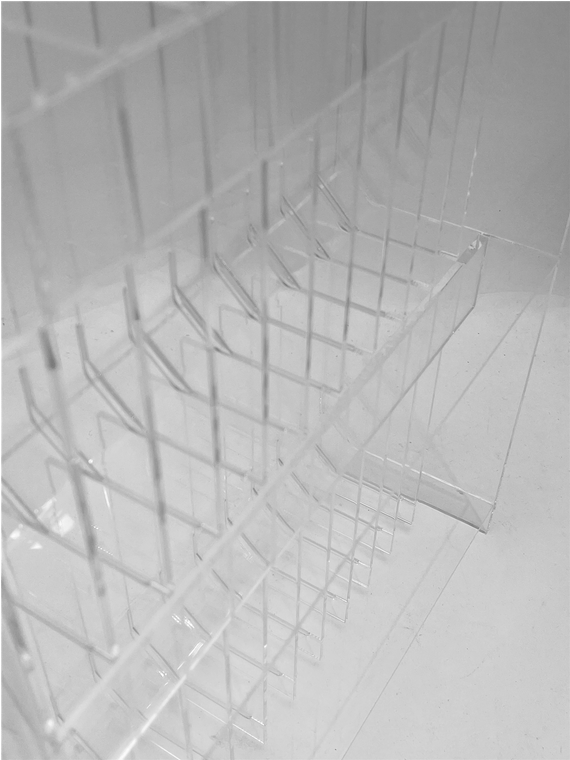 For this particular project, our client needed a singular unit that could hold a large quantity of products. It was also extremely important that these product be stored in an organized manner. The design incorporated those needs into the resulting product. Each shelf uses a number of clear acrylic dividers to keep products nice and tidy! You can easily organize your products by variations. For example, storing lipsticks by color or vape pods by flavor. The dividers for this acrylic display are cut to a specific design in order to add further visual appeal.
Material choice was a classic, timeless clear acrylic. This material will flatter any all products displayed inside as clear is the ultimate neutral. In addition, it will also allow your audience and clients a perfect view of the objects inside at any angle.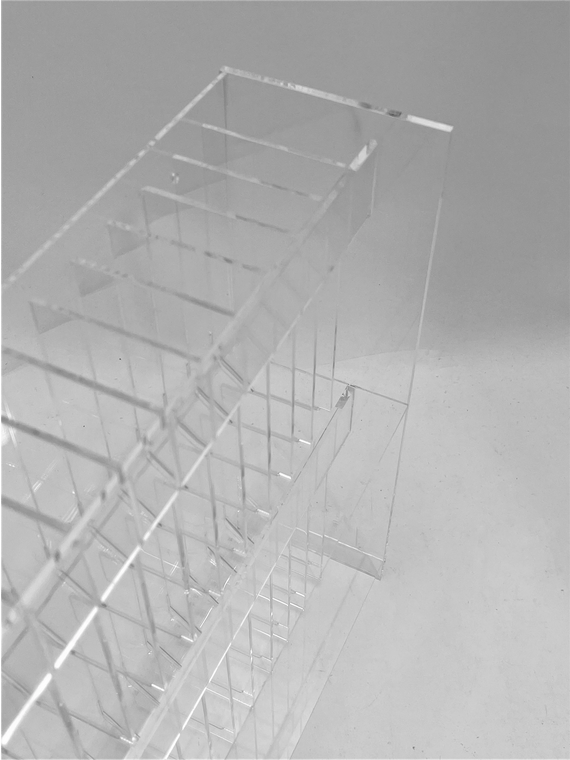 When creating a custom display, you have to take into consideration function and practicality. By keeping all your products in one place, it will be significantly easier to locate your items. Not only are there dividers, there are also ledges. Those ledges are perfect to keep the stored products from accidentally falling out and creating disorganized chaos. This is an excellent feature for especially busy stores with eager clients. By creating a display that anticipates potential mess, you reduce the time spent in tidying.