Business cards are a great way to make a lasting impression with prospective clients and other companies. The design of your cards can convey both the company culture and the level of professionalism one can expect from doing business with you. In addition, the way you store and present your cards can also make a statement on you and your company.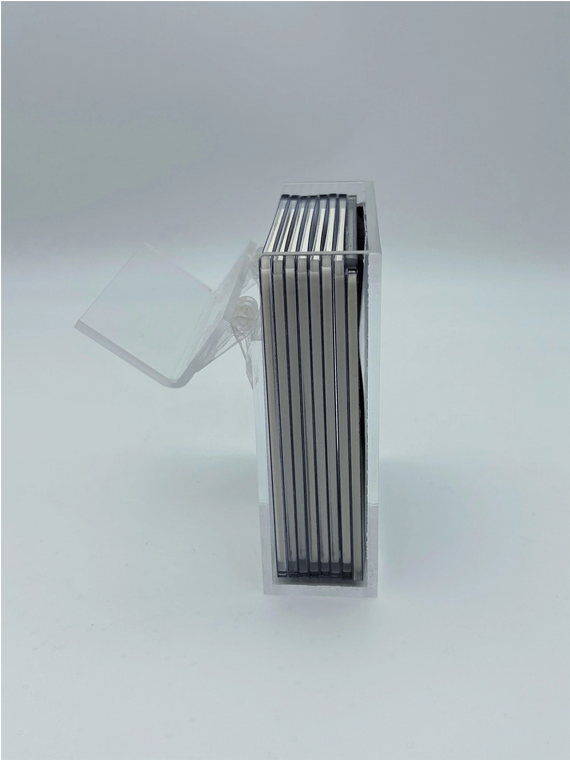 Most people use a metal case to hold their business cards or they just use a simple clip. Boring! Being unique is ultimately going to work in your favor. Using a custom clear acrylic card case will make you stand out!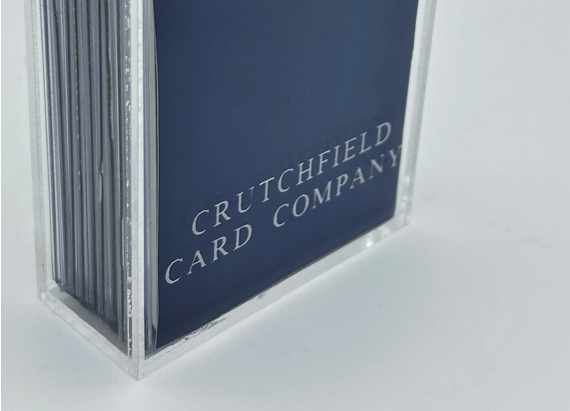 To really take yourself further, you can laser engrave your name, your company name, or logo onto the surface of you case. This detail can further advertise your company or your service.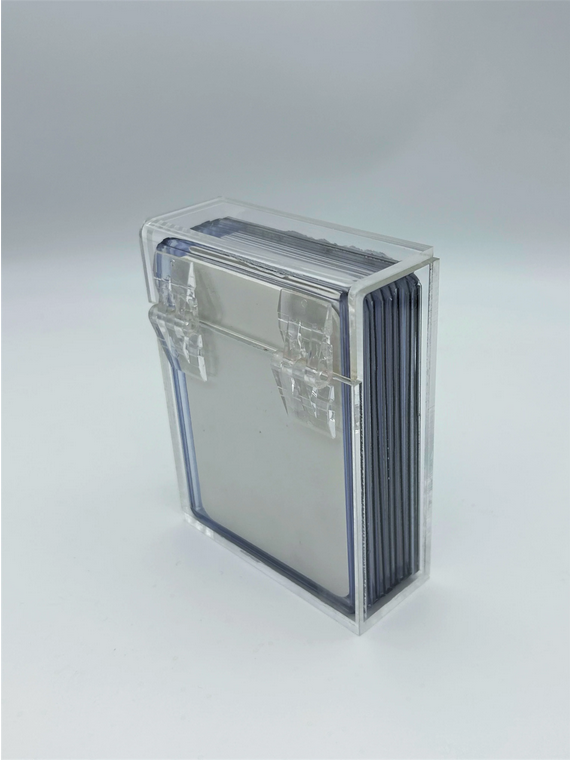 A hinged lid keeps your cards stored inside while also making it supremely easy to the access the cards for distribution. The lid and hinges are placed in a way that preserve the shape of the case, a stylistic choice that creates an attractive case.