Your displays don't have to be like everyone else's! With a little bit of imagination, your displays can reflect your personality and the personality of your business. Match up the your display with the color theme of your store of brand for a cohesive look. You can also highlight new and featured products by coordinating colors or by using color as an emphasis to bring attention to the product. A color such such as the fluorescent green pictured acts bring attention to your products by being so bright, vivid and eye catching.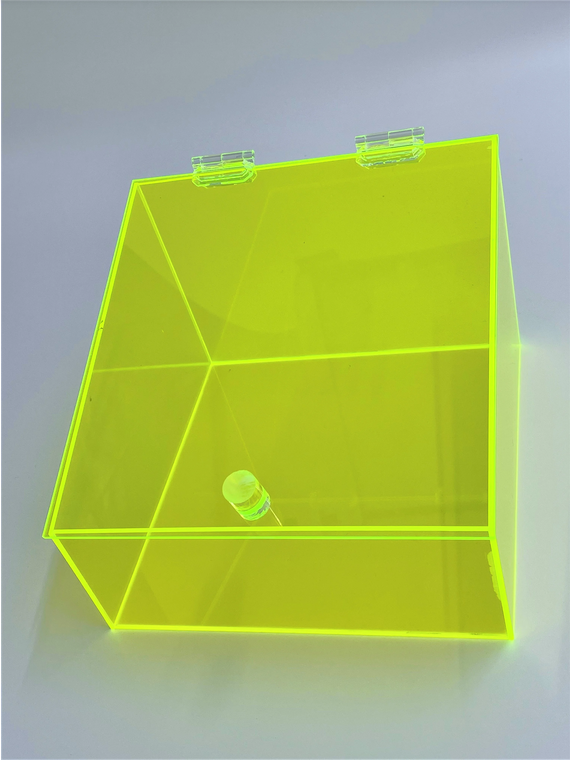 Not only do shapes create a visual intrigue but they can also convey a gesture or an emotion. For example: the top of the bin picture above is inclined downward toward the receiver or the guests. The inclines allows for more open access to the products inside despite the lid. The bin itself seems to be offering an invitation to the products inside, very much like how a host will offer their guest refreshments. That implied gesture is the reason why this shape is so popular with candy stores and gift shops.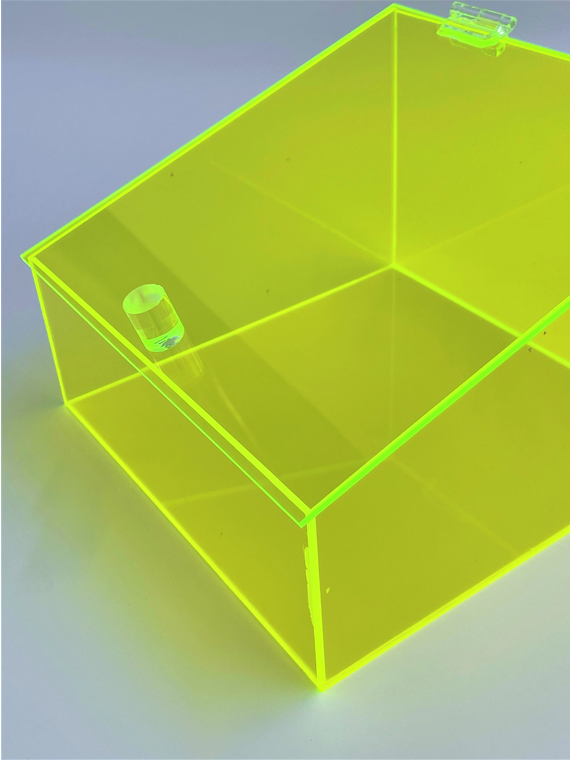 When you give into that invitation, it is incredibly easy to lift the lid and select your item. The lid moves fluidly thanks to the clear acrylic hinges. Simply grab the small solid acrylic handle and lift to either refill the bin or help yourself to a treat.