This unit is simple but if you look closely you can see all the details that make this ballot box a unique and versatile product.
To start off, you have a laser cut slot on the lid of the ballot box. It's cut in the perfect shape and size to allow envelopes, ballots, tickets, or even money to slide in smoothly. However, it is also small enough to prevent anyone from accessing the contents inside.
Another functional detail on the lid is the camlock. Each camlock comes with a a set of two keys for your convenience. This is an important feature to keep items secure inside and controlling access to the contents inside.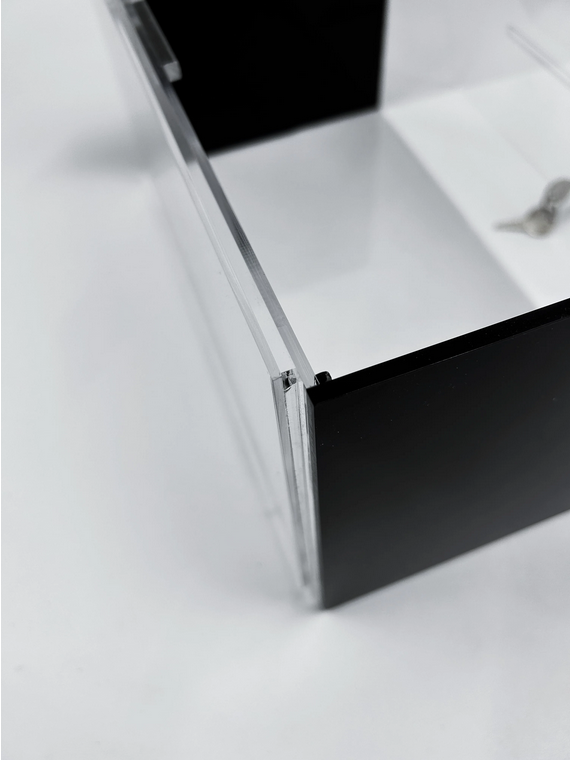 The very front of the acrylic ballot box has a convenient space for you to insert signs and advertisements. This is a great way to display any necessary information for your brand or event. Display your company logo or use a picture to coordinate with your decor. Installing and removal is easy with enough space to prevent any snagging or tearing.